I'm so excited!!!

On Saturday, January 23 @ 3 p.m. PST, we are blessed to have two great stars on our show from the Phantom Vegas Spectacular!

Tony award-winning Anthony Crivello, who plays the Phantom, will interview from 3:00-3:30 p.m.

Kristi Holden, who plays Christine, will interview from 3:30-4:00 p.m.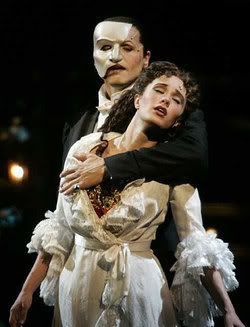 If you missed last week and didn't get to hear Andrew Ragone, who plays Raoul, listen to his interview on the player to the right of the page. Also, wonderful Brianne Kelly joined us on December 12 and her interview is archived as well.
Mark you calendars! Visit us at
All Things Phantom on BlogTalkRadio.